He may be 50, but he is still killing it in the gym.
There's a 50-year-old man sitting across from me who looks like he could take my head off with one clean shot. Frank Grillo, who plays the supervillain Crossbones in this summer's Captain America: Civil War, compared with the veins on the right side of his neck: They look like the hydraulic cylinders that help the Terminator turn his head "says SEAN HYSON",
Grillo's dad taught him to throw a single punch, and Grillo landed it on the bully's face, ending his torment and beginning a lifelong love affair with all things martial. He wrestled in high school and began boxing in his mid-20s. In 1991, he discovered Brazilian jiu-jitsu—two years before the rest of the world did when Royce Gracie effortlessly dominated the first UFC event. He trained under Rickson Gracie (widely regarded as the best jiu-jitsu fighter ever), ultimately ascending to the rank of brown belt.
Grillo is understandably stepping up to the plate for a role that is likely to make him a star. To portray Crossbones, the actor has been training rigorously for the past two months, since his casting was confirmed. Grillo is 50 years old and a father of two but has kept in great shape over the years. He will be putting on 20 pounds of muscle for the role and gives a taste of some of the workouts he is doing through his twitter feed
"Rise and Grind!!!Time to pack on 20lbsof muscle in 3 months. Weights , Sprints , boxing and Jujitsu#NoExcuses" says grillo …
To compare Grillo to a machine, particularly a killing machine, is neither a swipe at the guy nor an embellishment. Consider that he gets up at 6 a.m. daily to travel to one of L.A.'s premier boxing gyms, where he'll put in two hours of training, including sparring sessions with professional fighters. Then he'll go film either his MMA-themed TV show, Kingdom, or the next installment of one of his huge movie franchises—The Purge series or Captain America—and then he's back home at night to be a husband and dad to three kids. "My wife used to ask me, 'Why are you always fighting?' " says Grillo with a smile. "I said, 'I don't know, but there's a reason.' "
Talking about how he got into excellent shape for Kingdom, Grillo explains, "There's no better workout than boxing. Short, fast bursts of energy, constant acceleration. You're burning deep, deep fat cells and using everything you store. There's never an excuse to miss a workout. I play an MMA coach on [DirecTV's] Kingdom, so I work in a gym! And even if I'm not in the gym, I can do a 45-minute routine with dumbbells, a jump rope, and shadowboxing that burns a ton of calories.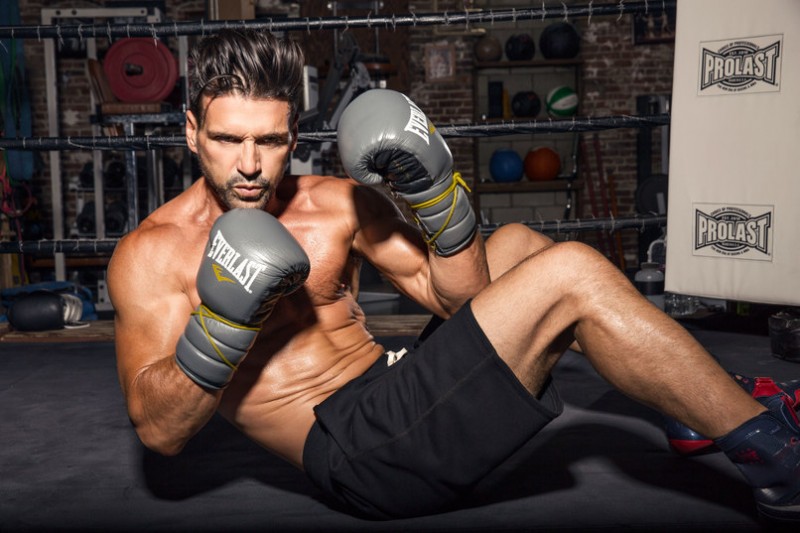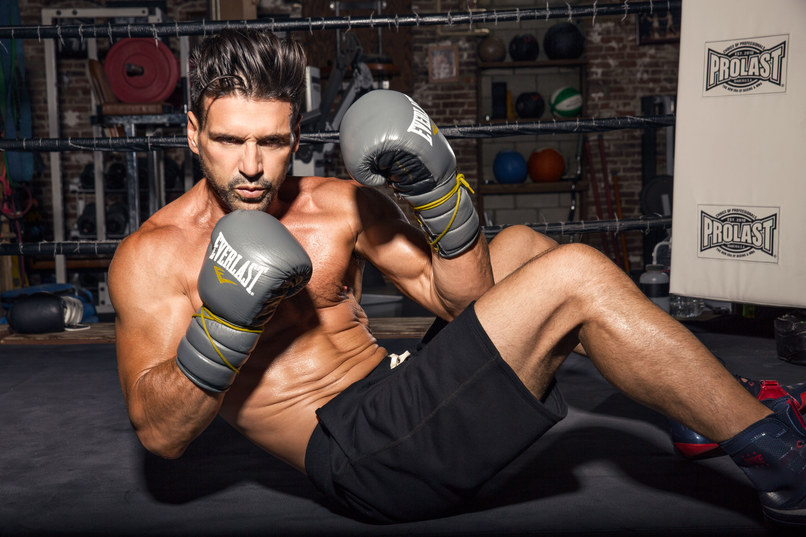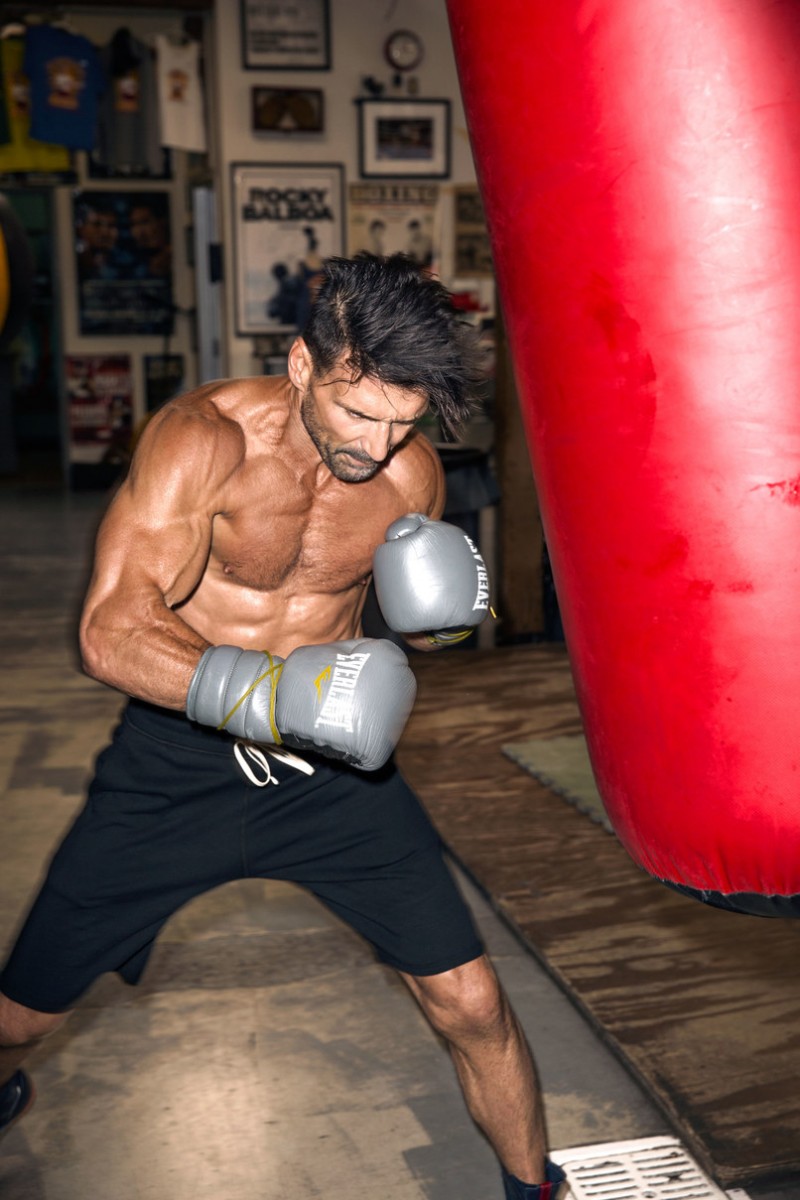 How I Got My Body: Kingdom's Frank Grillo Shares Boxing and Workout Tips